The European Blood Alliance (EBA) is an association of not for profit Blood Establishments, with 28 members (including observers) throughout the European Union and EFTA States. The official seat and office of the Alliance is Amsterdam, the Netherlands. Its mission is threefold:
To contribute to the availability, quality, safety and cost-effectiveness of the blood and tissue supply for the citizens of Europe by developing and maintaining an efficient and strong collaboration amongst European blood and tissue services.
To increase public and professional awareness of voluntary and non-remunerated donation (VNRD) of blood and blood components, and of preparation of blood components as an indispensable therapeutic means to help patients.
To assist European blood establishments to continuously improve their performance, based on scientific and ethical principles for the benefit of patients.
EBA strives towards this mission by assisting our members to improve performance through collaboration, to engage in regulatory affairs to promote best practice and to facilitate information collection and knowledge exchange.
Contact
EBA Secretariat
C/o BLSI, Clos Chapelle-aux-Champs, 30
B-1200 Brussels, Belgium
tel. +32 (0)2 8806216
info[at]europeanbloodalliance.eu
Twitter: @EUBloodAlliance
EBA members' site EBAse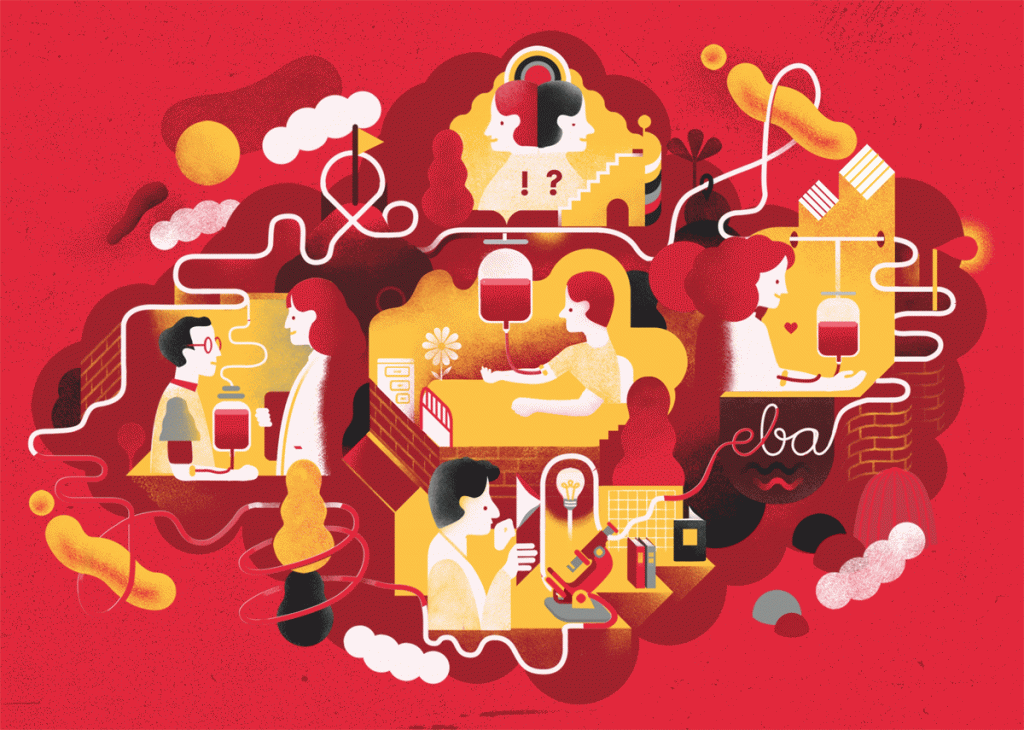 16 million donations
400 million population